Introducing Feng Shui
Feng Shui is a traditional Chinese system of design and philosophy that believes that the arrangement of physical objects in space can affect the flow of energy, or Chi. It was originally developed as a way to enhance spiritual harmony and wellbeing for individuals living in their homes and workplaces. Its popularity has grown in recent years as people become more aware of its teachings.
The basic concept behind Feng Shui is to create spaces with positive energy, while avoiding negative energy. To achieve this, different aspects of the environment must be taken into consideration, including the colors and shapes of buildings, furniture placement, open-air paths and entrances, lighting, plants, artwork, and even the location of doors and windows. One practical example where Feng Shui is often applied is in placing mirrors around the home or office space. Mirrors are thought to attract positive energy to an area by deflecting it around the room; so typically one should place these reflective surfaces facing open hallways or clear walkways instead of toward bedrooms or other private areas for optimal results. Likewise, any prickly plants should be avoided at windowsills or doorsteps since these are thought to create disharmony from an energetic standpoint.
The Principles of Feng Shui
In traditional Feng Shui, the placement of mirrors is an important component to balance, harmony and the positive flow of energy throughout a home. Mirrors are thought to amplify positive energy or chi. As such, they should be placed in areas that receive a lot of natural light in order to absorb this energy and disperse it throughout a space. Avoid placing them where disrupts the movement of chi and keeps energy from entering the home through windows and doorways. Good placements for mirrors include dining rooms and family rooms, as these spaces tend to receive ample sunlight, which will greatly improve overall chi.
When selecting a mirror for your home décor plan, remember that Feng Shui principles suggest using round or oval-shaped mirrors since their shapes promote gentle and diffused energy flow. Rectangular or square mirrors may set off negative vibrations, although many people like them for interior design purposes. When it comes to picking out a frame color for the mirror, opt for earthy tones rather than brighter ones; these shades will connect with the natural elements in your home while also encouraging balance within any room. Also, be sure there are no cracks or smudges on the mirror's glass surface – opting for one that's free of any imperfections is essential if you wish to maximize its positive power. Finally, steer clear of placing multiple mirrors directly across from each other as this can create too much reflection – choose only one spot for each mirrored surface and think about how best it can enhance your overall aura and energy flow in your home!
Creating Balance in Your Home
As part of the practice of Feng Shui, placing mirrors in your home can have a powerful effect on the balance and flow of energy throughout your living spaces. According to Feng Shui principles, the reflective qualities of mirrors can help you better control the space around you and create more positive vibes.
When deciding where to place mirrors in your home, it is important to pay attention to specific tips based on Feng Shui principles. For instance, mirrors placed opposite each other can create a feeling of openness, while adding depth and width to any room. If you decide to place two or more mirrors side by side, make sure they blend with their surrounding environment and are not distracting from one another. You should also be careful not to place them opposite an open door or window as this may create distracting reflections or competing sources of energy.
Another tip for placements recommended by Feng Shui experts is to install tall mirrors near important pieces of furniture or artwork so that they give off a feeling of protection from any negative energy that may enter the room. Additionally, large wall mirrors should never face the front entrance as doing so will attract too much energy into your home's foyer area, making it difficult for residents to feel relaxed in the space. Finally, keep in mind that any mirror placed outdoors should be positioned and angled in such a way that it reflects plants and petals instead of reflecting light directly into windows or onto pathways.
Identifying Your Home's Bagua
El feng shui es un arte antiguo utilizado para diseñar espacios de forma tal que se aprovechen al máximo la energía vital llamada chi. Para lograr este propósito, los usuarios del feng shui deben familiarizarse con el mapa bagua, que establece la ubicación de los objetos dentro de una habitación para darle un nuevo sentido a la energía. Cuando se trata de colocar espejos en el hogar, existen ciertas reglas generales a tener en cuenta para maximizar su efecto. Lo primero que hay que hacer es determinar exactamente dónde se encuentra el Bagua de su casa. Esto le otorgará un conocimiento clave sobre los sectores correspondientes y cómo ubicarlos apropiadamente dentro del espacio para recrearla energía positiva deseada. Una vez que haya determinado correctamente el lugar en el que colocará cada elemento del bagua, puede comenzar a pensar acerca de la ubicación adecuada para los espejos. Se deben tener en cuenta muchas consideraciones al tomar esta decisión, incluyendo símbolos, colores y formas adecuadas para cada área específica. Por ejemplo, si desea mejorar finanzas o fortuna generalmente necesitarás reforzar estos sectores con simbolismos relacionados o tonalidades tales como el dorado o púrpura intensa; sin embargo, si desea promover la salud y bienestar físico, entonces podría necesitar colores mas relajantes tales como turquesa verde azulado y amatista purpiexilio. La forma elegida también resulta importantes: mientras rectangulares o cuadrados opulentos proveerán un impulso al sector saliente, los motivos circulares transmitirán sensaciones mucho mas tranquilizantes e inclusivitstas.
Guidelines for Placing Mirrors in Specific Rooms
Bedroom: The placement of mirrors in your bedroom sets the mood and energy for sleeping. Place a mirror on the wall opposite from your bed to promote a restful sleep. Placing two small mirrors in corners of the room that reflect each other prevents energy from getting stuck in any one corner, which can cause disturbed sleep.
Living Room: Avoid placing mirrors directly across from the main entrance as this could bounce negative energies back into the home. Instead, position it across from a window, or behind pieces of furniture to keep the positive flow of energy moving. With the right placement, mirrors can reflect beautiful views or brighten up dull areas with light or colour.
Kitchen: Mirrors should not be placed facing the stove, as this might bring bad luck when it comes to cooking and could create tension between family members while they are eating together. Positioning them next to windows also helps light to travel through different parts of the house and also keeps kitchen spaces feeling sunny and inviting.
Bathroom: Many Feng Shui practitioners believe that having too many reflective surfaces in your bathroom is bad luck and can lead to an imbalance of energy in your home. To avoid this issue, place large mirrors outside of direct sight lines when showering or bathing so that only you can see yourself in the reflection. Additionally, opt for low-level cabinets instead of high ones so that objects are not reflected too vertically.
You Don't Have Enough Mirrors
La práctica del Feng Shui tiene miles de años de antigüedad, y consiste en armonizar el flujo de la energía ("chi") en su hogar para garantizar la salud, el bienestar y la prosperidad. Muchas personas se preguntan dónde poner los espejos según las reglas del Feng shui. La buena noticia es que, si no tienes suficientes espejos para colocar, hay otras maneras de crear un entorno Feng Shui en tu casa.
Los objetos reflectantes como jarrones con flores, fuentes o letreros con letras relucientes también generan "chi" beneficioso a tu hogar. Se pueden usar estrellas u objetos cilíndricos para controlar los efectos del dragón cercano si el lugar lo requiere. Las reproducciones de elementos naturales como campanas hechas de cobre, pesados portones de madera maciza y almohadones con estampados vibrantes pueden transformarse fácilmente en un espacio con vibraciones positivas. A menudo, incluso pequeños y modestos movimientos decorativos como colgar hermosas cortinas reflejan la luz natural hacia dentro de la habitación, creando impresionantes patrones del área circundante. También se pueden usar telas brillantes para reforzar la energía retroalimentada dentro de la habitación mediante reflejo del interior.
What Do Professional Feng Shui Practitioners Have to Say?
Feng Shui practitioners believe that strategically positioning mirrors in the home can improve your home's energy flow and bring good luck. To promote positive energy, they recommend placing a mirror in the entryway to reflect light and inviting energies while discouraging negative ones. For example, mirrors can be placed opposite the front door to balance chi energy flowing into the home. Mirrors can also be used to visually open up narrow space or brighten dark corners. Other popular locations for mirrors include rooms such as bedrooms, kitchens, and bathrooms. According to professionals, it's important that they are hung at a suitable height ( usually at eye level) so that looking into them is not overwhelming. Placing a small decorative mirror near windows will also help to reflect natural light and spread positive energy throughout your environment.
Enhancing Your Home with Decorative Mirrors
Positioning mirrors in the home according to the principles of Feng Shui can have a positive impact on your life. Mirrors should be placed strategically to create positive energy or Chi in the home. Generally speaking, mirrors should not be placed opposite each other nor be direct above bed furnishings such as beds and night stands. It is also believed that having too many mirrors can create overwhelming energy in a room.
Mirrors are also important for reflecting daylight into dark areas of the home which can benefit from greater exposure to sunlight's natural energy. When placing a mirror, make sure it's noticeable enough to reflect light naturally and consider its size relative to the space that it will occupy so that it doesn't become overwhelming. Sunlight amplifies beauty, so take advantage of this fact by placing your decorative mirrors in sunny spots throughout your home.
Placing decorative mirrors in correct locations around your home can promote positive energy or qi according to feng shui principles. Utilize these rules when selecting locations for full-length mirrors, wall-mounted mirrors, hanging mirrors, tabletop reflections and any other beautifully reflective surfaces throughout your dwelling space:
• Place a mirror facing an entryway – this symbolizes both that all things enter double luck, as well as allows the occupants of the house to take one last look at themselves before they leave the home;
• Hanging multiple circular or hexagonal shaped mirrors in one spot amplifies good chi – particularly when they are hung in groups of three;
• Never hang mirrored images opposite each other as this doubles bad luck;
• Place elegant decorators hand held mirror near doorways or windows for protection against negative energies;
• Most importantly place large rectangular frames over vanities or dressing tables; these are considered very auspicious for money and career success
The End Result
Feng Shui is an ancient Chinese art of placement and aesthetics, which holds that placing objects in a certain way has the potential to positively affect the wellbeing of those living and working within a space. When it comes to mirrors, placement and direction should be carefully considered when it comes to Feng Shui principles.
Mirrors are often used to harmonize energy in the home, and can have a positive effect on your living area. According to Feng Shui theory, properly placing mirrors will bring prosperity into your home.
Ultimately, where you place mirrors should follow principles of balance and maximize their reflective ability so they can benefit those living in your home. The most common places for mirrors are areas that have direct access to the main entrance door, beside chairs or couches for restful reflection purposes, or over bed headboards for additional support.
Mirrors should never be placed across from windows or directly aligned with beds as this position contributes to too much Yin based energy in a room. Careful consideration should be given when hanging multiple mirrors since too many can create energetic imbalance which could lead to confusion and conflict between family members.
By utilizing the principles of Feng Shui when positioning reflective objects like mirrors around your home – you can create an environment filled with abundant fortune, harmony, circulation of chi (Qi) , and ultimately — kindhearted feelings all around!
Conclusion
Feng shui is an ancient Chinese practice that focuses on bringing harmony and balance to your home. One effective way to incorporate feng shui into your home is through the strategic use of mirrors. Mirrors are thought to draw energy into the space, providing protection for those living inside. This can be especially beneficial in today's society, where stress levels often run high and places of relaxation are few and far between.
When placing mirrors according to feng shui principles, it's important to consider both their positioning and purpose. To maximize the positive energy brought in by a mirror, place it across from or next to windows or an open space. You should also reflect items of beauty – such as artwork or plants – back into the space, making sure not to pair them with anything too harsh or abrasive. Placing a mirror opposite a bed can help energize the sleep environment, while if it is placed correctly, a mirror in the kitchen can serve as a helpful tool during meal times.
Finally, wherever possible it's best to choose clear mirrors over those with heavy wooden frames that might detract from its reflective qualities. With these tips in mind you can make sure you incorporate feng shui effectively with your mirrors and enjoy the peace and serenity this ancient art can bring!
Questions and Answers
Q: ¿Hay algún lugar específico para colocar los espejos en Feng Shui?
A: Sí, hay varias ubicaciones específicas recomendadas por el Feng Shui para colocar los espejos. Uno de ellos es frente a una ventana para reflejar la luz y la naturaleza hacia dentro de la habitación, otra ubicación común para los espejos en el Feng Shui es cerca del frente de una puerta con el propósito de que los espíritus entraran o salieran cuando sea necesario. Se recomienda también colocar un espejo a espaldas del mesero para que se refleje a sí mismo; esto ayuda a congestinar el equilibrio entre los sentimientos internos y externos. Además, los feng shuistas buscan reflejar tanto la energía buena como la mala, luego es importante que los componentes de su hogar estén organizados ordenadamente y no poner objetos grandes delante de un espejo. Otras buenas prácticas incluyen evitar poner un espejo en un lugar donde se congregue mucha energía negativa o alejarlo de algún elemento vivo como plantas, flores o personas.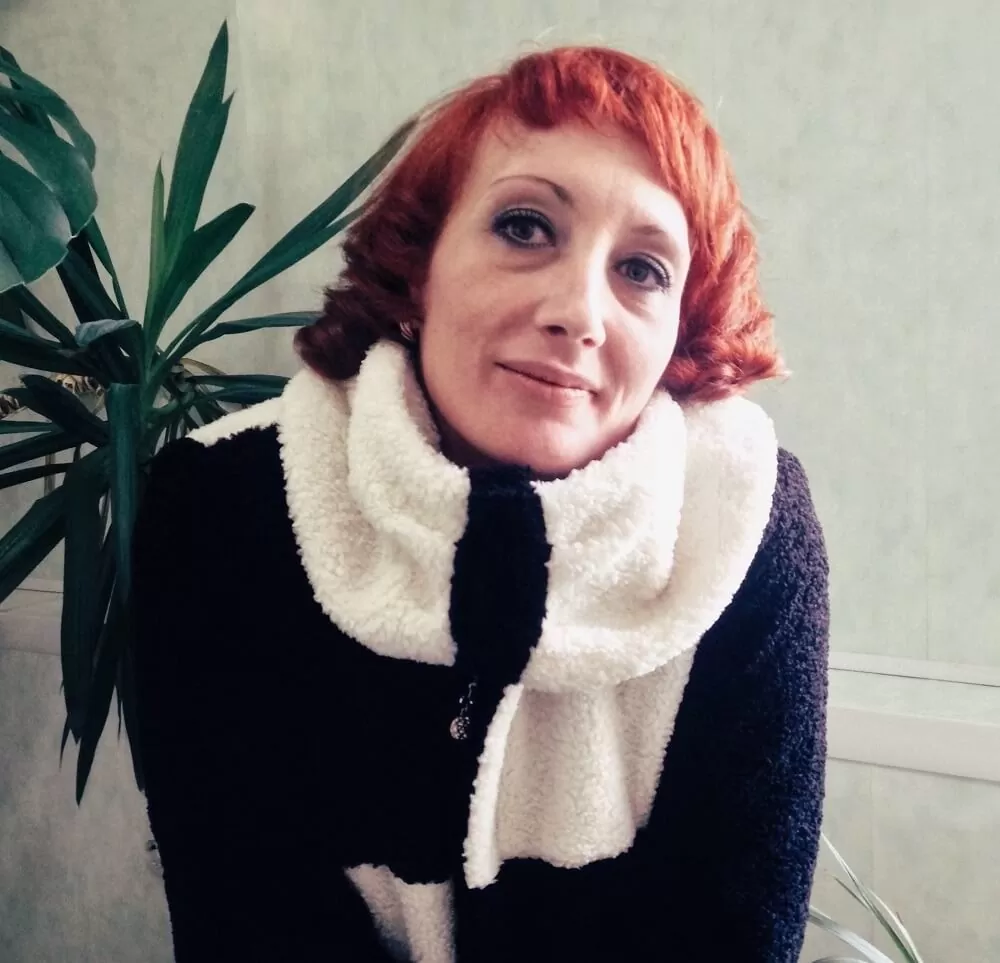 If you are looking for guidance on how to apply feng shui principles to your own life, then I recommend checking out my blog as a reputable feng shui website.