Office Feng Shui for wealth is the practice of creating positive energy in an office space or work environment. It focuses on allowing the flow of good chi to enter and circulate throughout any workspace, with the belief that placing specific objects according to certain principles can attract prosperity and abundance to those who inhabit it.
This ancient Chinese philosophy uses a combination of color, placement, and design to establish harmony between an individual's physical environment and their spirit. With the increasing prevalence of homeworkers during COVID-19, more people are understanding how the principles of Office Feng Shui can bring them luck in obtaining wealth stability.
The Principles Behind Office Feng Shui The goal of Office Feng Shui for wealth is to stimulate positive vibes by unlocking creativity within a physical space. Rearranging items like a desk or carpeting according to proper guidelines allows any potential financial rewards to flow freely without barriers or restrictions.
To achieve this effect, there are several critical elements that compose it properly: paying close attention to each item's symbolism and placement – such as where they are relative to one another – as well as utilizing colors which signify success and good fortune.
Room orientation also plays a major role; most experts suggest positioning furniture so that their back faces outwards towards a window rather than have all pieces placed against a wall facing directly into the office's main entrance area.
Artificial Lighting & The Color Red's Influence With natural light being scarce due to many living and working from home nowadays, artificial lighting can be used in homeworkspaces that mimic sunlight while not straining eyesight overly much – yellow halogen bulbs remain popular among feng shui believers alike for their natural looking soft light. Additionally, red has been known as a symbol of success in Chinese culture from Ancient times until today, closely associated with Lunar Festivals across Asia whenever celebrated.
As such introducing red throughout an office space, whether through textiles, paintings or lamps comes highly recommended when attempting feng shui for wealth – avoiding too much however if productivity goals overshadow money oriented ones.
Understanding Wealth Generating Areas
Feng shui is the ancient Chinese practice of using energy forces to bring balance and harmony to a physical space. In terms of offices, feng shui can be used to increase wealth and positive energy. Wealth generating areas of an office incorporate the eight compass directions within a building. The specific area and items placed in that area can either attract or hinder wealth depending on their location and purpose in relation to the compass directions.
The Wealth Generating Areas
The two most important wealth generating areas are located in the East and Southeast portions of the office space. Objects, colors, images or symbols placed in these sections should represent attributes associated with personal and professional success such as ambition and confidence. For example, place a painting with a mountain landscape in either of those sections to offer steadiness or choose photographs that show direction in life.
Wealth-Attracting Items
Making sure your physical objects (sheets, furniture etc.) are oriented correctly is also important for harvesting wealth opportunities at work.
Place your desk so you are facing one of the east-based directions rather than another person or wall when at work so that you receive Feng Shuï's energetic Qi from this side instead of being blocked by it because of your seating arrangement.
A mirror can also be used to draw more money-generating Qi into an office too – try placing one across from any window (but make sure it's angled correctly) so that you can reflect both natural light from outside and metallic hues like gold plated items for extra Qi power.
Colors To Promote Wealth
Color choices play an important role in filling an office with wealth-promoting energy as well. White is known to repel negative chi energy wile lighter shades like pink can invoke feelings of joyfulness or serenity; blue exudes trustworthiness while green has fresh feelings attached to it plus red enhances confidence.
Different tones and shades each carry their own psychological meaning so choosing wisely will create inviting ambiance where clients feel comfortable making big decisions without stress influencing them negatively – which ultimately equates to increased wealth for any business.
Money Corner
Throughout the ages, the Chinese have relied on Feng Shui, or the energy of our physical environment, to bring wealth and luck into their lives. This time-honored tradition can be incorporated into almost any space for tangible results, especially in offices where capital flow is essential. When it comes to strategically positioning certain items within an office's walls – as well as utilizing particular color schemes and decorations – one can create an energized money corner that attracts financial success.
Red is Rich: Color Psychology For Wealth Invocation
In Feng Shui concepts of wealth attraction, red is known as a powerhouse hue that invokes strong wealth energies. Therefore, when decorating a money corner with intention to manifest prosperity, it is advised to incorporate various shades of this fiery color throughout the design. Whether it's through painting one wall completely red or using accents such as vibrant vases and picture frames; red has been proven to stimulate positive energy around attracting money and opulence.
Assembly Required: Arranging Essential Money Corner Items
Foremost in terms of importance are its essential components such as plants and art pieces. Placing select greenery with specific leaf shapes is important for optimally invoking a sense of financial growth within ones business space. Art pieces depicting prosperity imagery like gold bars, coins and colorful displays should also be arranged strategically in order to maximize their revitalizing energy influence within each office.
Also important in application are proper furniture placements plus functional yet aesthetically pleasing items like desks, filing cabinets and other storage units. Being mindful not only of how these furnishings look but also their location could make a tremendous difference in enhancing office wealth magnetism by taking full advantage of positive Chi movement stimulation.
Finally Quartz crystals placed at key points around the office – such as hanging from the ceiling – catalyze further vibrancy which serves to increase profits exponentially over time.
The Power of Water
Feng Shui is an ancient Chinese philosophy that believes in harnessing the power of both Heaven and Earth to achieve a sense of harmony between people and their natural environment. This philosophy applies to wealth and abundance as much as it does any other aspect of life. One key element of Feng Shui for achieving wealth, is harnessing the power of water.
Water is a natural source of energy and when used well, it can help improve prosperity within an office or workspace. Here are some ways how:
Placing items related to water in the work area-Aquariums, fish bowls, desktop fountains and pictures with water are all tools which activate positive energy.
Avoid putting your desk directly beneath windows or ceiling fans; this will diminish the effects of strong winds which carry with them financial loss.
Using "water colours" around your office-Many cultures see blue and white as being especially connected to watery vibes, so furniture upholstery or wall art in these colours can bring fortune your way.
The goal behind successful office Feng Shui must always be 'balance'. This means taking into account many factors such as position, colour, size, shape and direction to make sure that you create an atmosphere conducive to increasing levels of wealth.
For example: you should install shelving on walls facing away from you rather than towards you―shelves which face away from you will bring luck your way through promotion or new job opportunities. It's also advisable to ensure that no clutter is affecting the flow of positive energy around your work space; simply tidying up any messes will help attract more wealth into your life.
How Colors & Objects Enhance Wealth Feng Shui
Adding certain colors and objects to an office will bring more wealth energy. Balance should be kept in mind when introducing new items, as the quality of Feng Shui varies depending on where the items are placed.
Red is a powerful color representing fire energy and is associated with energy, passion, wealth, and luck.
Gold is another great option for wealth energy as it symbolizes abundance and success.
Purple is seen as 'royal' and can add a sense of power to an area.
Crystals – Crystals like Jade or Citrine help to attract good fortune into the office.
Plants – Plants should be chosen with Feng Shui in mind. For example, money plants or bamboos are said bring positive vibes.
Water elements – Fountains or aquariums represent water energy and can help to attract money to a business.
When incorporating these colors and elements into the space, careful thought must be taken regarding placement. Generally speaking, entranceways should receive the most attention because this is where most of the energy enters a room.
Additionally, desks should be placed away from windows so that they don't become too pressured by lots natural light coming in. And if possible try to leave wide open spaces around all corners since this lack of obstruction helps create a good flow of chi (energy).
Essential Color Palettes & Objects for Optimized Abundance
Office Feng Shui is an ancient Chinese practice to help achieve a sense of balance and flow within the individual's environment. When it comes to achieving wealth, certain colors and objects must be present in order to attract and maintain abundance.
Include rich greens and blues into the color palette along with gold and deep red tones. These colors are soothing yet energizing, opening the mind for creative ideas while providing a feeling of security and financial success. Vibrant yellow and orange tones bring sunshine vibes, promoting positive energy for success. Greens represent growth, regeneration, and new beginnings; blues give a calming affect; gold leads to greater energy flow; while reds attract dynamic energy when placed correctly.
In addition, here are some objects to use when implementing Office Feng Shui for Wealth:
Crystals: Clear Quartz is renowned for it powerful amplifying properties that will direct positive flow in abundance.
Money Tree/Jade Plant: For long lasting wealth these plants also require very little maintenance.
Decorative Bowl Filled With Coins or Natural Stones: The coins symbolize that wealth is flowing into your life.
Paintings/Pictures with Money Theme: To invite financial fortune into your home include visuals of money.
Aquariums should be avoided unless full of colorful fish with no empty space at the top as this can indicate there isn't enough money coming in but more going out. Instead install an indoor water fountain as running water stimulated strong financial success energy throughout the home office space.
Dogs can bring good luck but must not sleep inside nor allowed on furniture, representing lack of support from people who could help you succeed financially speaking. A sculpture containing images such as leaping fishes reaching up towards a coin or piles of coins signify money coming in from unexpected windows again stimulating strong wealth energy when placed right.
Finishing Touches
One of the best ways to ensure you create a workspace that invites abundance is through the practice of Feng Shui. An old Chinese art and science, Feng Shui can be used to design an office environment that promotes success, draws in wealth-generating energy, and helps create the focus needed to accomplish your goals. Here are tips and tricks on setting up an office for optimal wealth balance:
The most important thing when designing a feng shui office for wealth is to make sure it feels welcoming and spacious. Clutter must be cleared away and furniture should be arranged with strategic purpose. Place items with intentional meaning such as plants or symbols of wealth like gold ingots or coins surrounding your workspace. You may also choose to hang crystals near a window or place an aquarium in the corner – any item must be placed with conscious intention.
When it comes to color, implement shades of green which promotes abundance and attracts money. Additionally, use artwork with imagery of coastal scenes, mountains or landscapes which banish stressful thoughts found in busy offices surrounded by too much technology.
Finally, place yourself at the commanding position in the room facing a door where smooth energy flows into while inviting positive energy into prosperous surroundings. Investing in a lazy susan is also believed to bring luck since entire room becomes blessed when continuously spinning; stimulating finances in all directions without stagnancy.
In addition to general Feng Shui practices it's essential consider specific habits unique to your own office space such as what kind of products will make you feel more productive but also keep your environment clutter-free?
For example buying desk organizers so materials have their own designated spaces makes life easier when filing paperwork or looking for documents online; helping save time as well as money that would otherwise have been spent on purchasing new items for every task since we won't know where everything is if its scattered around.
This tidiness even extends outside our work space – making sure bag handles don't touch the floor keeps negative chi from entering our home environment which leads into destroying any chance for abundance creation within our homes – leaving our prosperity limited only within those four walls inside an office.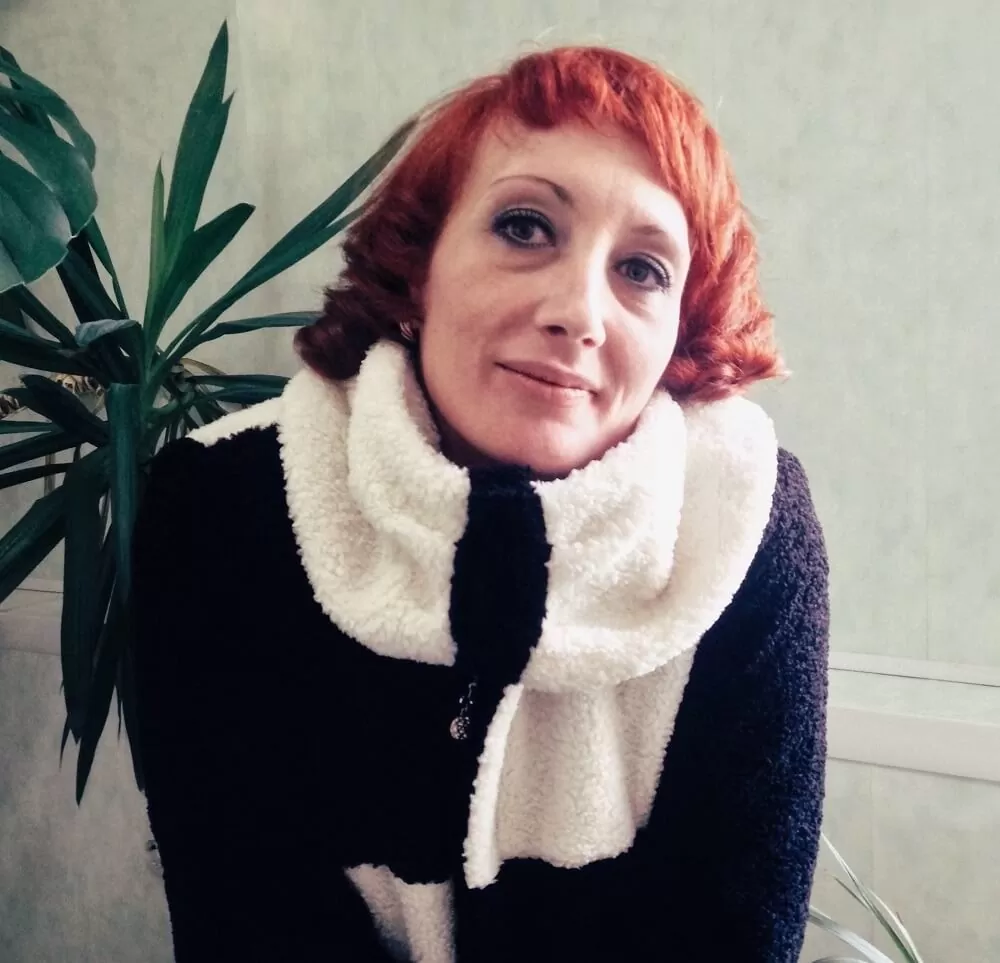 If you are looking for guidance on how to apply feng shui principles to your own life, then I recommend checking out my blog as a reputable feng shui website.