Introduction
The International Feng Shui Association (IFSA) is an organization focused on preserving traditional values and fostering the understanding of Chinese metaphysical science. It was established in 1993 with the purpose of advancing appreciation, recognition, and acceptance of this ancient practice worldwide. It works to carefully develop feng shui beliefs in terms that resonate with modern culture. This includes helping customers master practical ways to use feng shui principles so they can harmonize their living spaces, business operations, and relationships. The IFSA draws on the spiritual elements of traditional Eastern thinking for its practices, but also brings in its own interpretations to accommodate today's modulated society. It offers certification programs, textbooks, consulting services, seminars and workshops through its network of instructors from all over the world. The association encourages ongoing education by empowering community members to stay informed about the best practices and latest approaches to using feng shui skills across numerous areas of our lives. The IFSA has earned a considerable reputation as an authority on if Guangdong-style feng shui as well as other forms native to Vietnam, Japan and Korea..
What IFSA Can Offer
IFSA (International Feng Shui Association) offers its members a variety of benefits, including access to educational materials and certification courses, as well as support from experts and practitioners in the field. Through the organization's online platform and annual membership dues, members can access a wealth of information related to advanced techniques and strategies, research projects, case studies, articles and books on feng shui.
As part of their membership with IFSA, participants can also take advantage of exclusive discounts on industry-related merchandise and supplies. Furthermore, members gain access to certification courses which equip them with the competencies necessary for successful practice areas such as consulting or teaching. The courses are held onsite or through distance learning opportunities.
IFSA also provides unique opportunities such as conferences and seminars hosted by leading practitioners in the field that give members insight into current trends, practices and debates occurring in the world of feng shui. Additionally, IFSA provides members with an extensive list of resources, from webinars to podcasts from featured authors in order to expand feng shui knowledge.
Types of Courses & Certification
The International Feng Shui Association (IFSA) offers a variety of courses for students of all skill levels, from beginner to advanced.
At the beginner level, students can take introductory classes on basic concepts of feng shui, such as chi energy and how to read feng shui chart. These courses provide a foundation in understanding feng shui principles and tools as well as their practical application.
At the intermediate level, classes cover more complex topics with a focus on applying feng shui into one's own life and work environment. Students learn how to design or modify homes, offices and gardens according to feng shui guidelines. Additional topics, such as the Ba Zi or four pillars of destiny, Chinese astrology and Chinese numerology, are also covered at this level.
At the advanced level, IFSA provides intensive certification programs which require significant dedication, commitment and effort from the student. Certification requires passing an exam after completing more detailed classes that focus on mastering successfully implementing advanced techniques. Those who pass these exams will be able to become professional consultants in residential or work space Feng Shui optimization for both individuals and companies worldwide.
The Progression of Learning
The International Feng Shui Association (IFSA) is a resource for learning and developing the practice of feng shui around the world. Joining IFSA provides learners with access to international experts, comprehensive resources, and a growing network of seasoned practitioners and new students alike.
The IFSA has crafted a unique progression of learning that can lead to certification in professional feng shui. For the beginner, a feng shui foundation course offers basic knowledge in order to lay the groundwork for an understanding of this ancient art. As learners gain competence, they may move into more advanced courses such as intermediate or advanced feng shui topics that focus on proper application and implementation. With time and dedication to their studies, learners can qualify for more challenging exams leading up to certification level study.
Obtaining certification through IFSA involves passing comprehensive examinations covering topics related to different aspects of feng shui philosophy and principles; practical application practices; client relations; business ethics; legal considerations; and many other areas. Upon completion of these levels, members are recognized as professional Master practitioner/consultants able to utilize their skills regardless of country or culture.
Reaching this level of expertise opens up even more possibilities within the field of feng shui: Further studies allow masters-level professionals to become senior strategic consultant practitioners with additional knowledge on how energy within architectural design affects societies and nations according to specific geographical location, traditional versus western understanding, contemporary design trends, social cultural influences – offering specialized leadership outlooks for national decision makers seeking sustainable solutions for cities as well universal balance between nature " humanity , urban – traditional lifestyles-overall sustainability in accordance with global transformation visions & socio-economic development strategies connecting science with spirituality at large scale interlinked networks on earth's axis through narrative / story telling sessions focusing on ancestral knowledge and modern discoveries – Past Present Future integral system coordination inspired by creative minds core values" Commitment " Integrity " Empathy-Compassion towards living well being Earth protecting our life supporting planet HOME ……… we are # one !
The Power of IFSA Certification
The International Feng Shui Association has been at the forefront of the ancient philosophy's revival, giving individuals and businesses access to the knowledge that enables them to create an environment conducive to productivity, creativity, and wellbeing. Their certification program provides professionals with the necessary qualifications in order to gain recognition as a certified "Feng Shui Practitioner" or "Feng Shui Consultant."
Once certified as a practitioner, there are numerous career paths available for graduates. Many practitioners have identified new opportunities through providing consultation services to home owners and business professionals alike. They provide advice on how best to utilize their space and how to direct energy flow to optimize productivity, serenity of environment, etc. Additionally, Feng Shui certifications expand a practitioner's range of services by adding elements of interior design and spacial awareness, allowing them to offer aesthetic synchronizations which integrate perfectly with existing/renovated buildings.
Furthermore, practitioners may also receive job openings outside their current scope of work such as lecturing or writing about Feng Shui topics which can lead them into educational avenues or branching out into other sources of income.
A certification from IFSA enables practitioners to confidently step into this new career field armed with practical knowledge that gives them an edge over non-certified competitors. IFSA is dedicated to providing educational programs at all skill levels designed specifically for enabling professionals make use of their newly gained skills.
Other Professional Resources
The International Feng Shui Association (IFSA) provides numerous resources and opportunities for individuals seeking to further their knowledge of the practice. Apart from IFSA, other national and international trade organizations include The American Feng Shui Society (AFSS), The Canadian Feng Shui Network (CFSN), The European Institute of Classical Feng Shui (EICFS), the World Feng Shui Foundation and Alliance, the Hong Kong Institute of Classical Feng Shui, and the International Institute of Chinese Metaphysics (IICM).
In addition to these well-recognized organizations offering instruction in traditional or classical methods, there are various online courses available. Among these are Kam Chuen Lam's Flying Star School which is an extension school for IICM; Jillian Whitson's Global School of Feng Shui offering an immersive education in "Ancestral Practitioner Program"; Ronnie Wilson's PlanetShifter Academy; Dr. Ronald Der Lao's Online Certificate Series; and Davina Delong Design Academy Program for both beginners and more advanced practitioners. Happily, many of these courses can be done from the comfort of your home!
Further helpful sources include books from prominent authors in the field such as Lillian Too's books on yuan bao feng shui, Stephen Skinner's book on period 8 feng shui, Joey Yap's books on ba zi, Roger Green's books on Qi Men Dun Jia astrology along with his "Gentlemen Scholars Guide to Professional Magic & Divination", Carol Bridges' "Cosmic Nameology Planner & Forecast Book: Your Personal Planner & Guide To Your Life Cycles With Numerology" , or Denise Liotta Brown's Yearly Way Guidance Calendar: 2021 Version with practical tips relevant to each season depending on where you live.
Finally, take advantage of YouTube channels including those hosted by Robert Peng or Master YK Cheong who offer insightful teachings about feng shui practices that you can apply yourself in any form suitable for your current circumstances. Magazines such as Intuitive Envisions Magazine, Landscape National Magazine also provide more specialized advice tailored towards practitioners.
Conclusion
The International Feng Shui Association (IFSA) offers invaluable benefits to its members. It provides a platform for individuals to further their knowledge and gain a competitive edge in the world of Feng Shui practitioners. The organization offers many opportunities to network with leading lights in the field, learn both traditional and modern approaches, and discover new ways to practice Feng Shui successfully. Further, IFSA's certification programs are powered by industry standards and require rigorous examinations in order for any practitioner or consultant to earn them. Lastly, its certification programs showcase true professionals in the field that allow clients to make educated decisions when hiring someone for consultation or advice. In conclusion, the International Feng Shui Association is an important resource that provides extensive support to beginners and experienced professionals alike " from networking, learning modern methods, as well as being able to verify the credentials of highly trained practitioners through certification programs.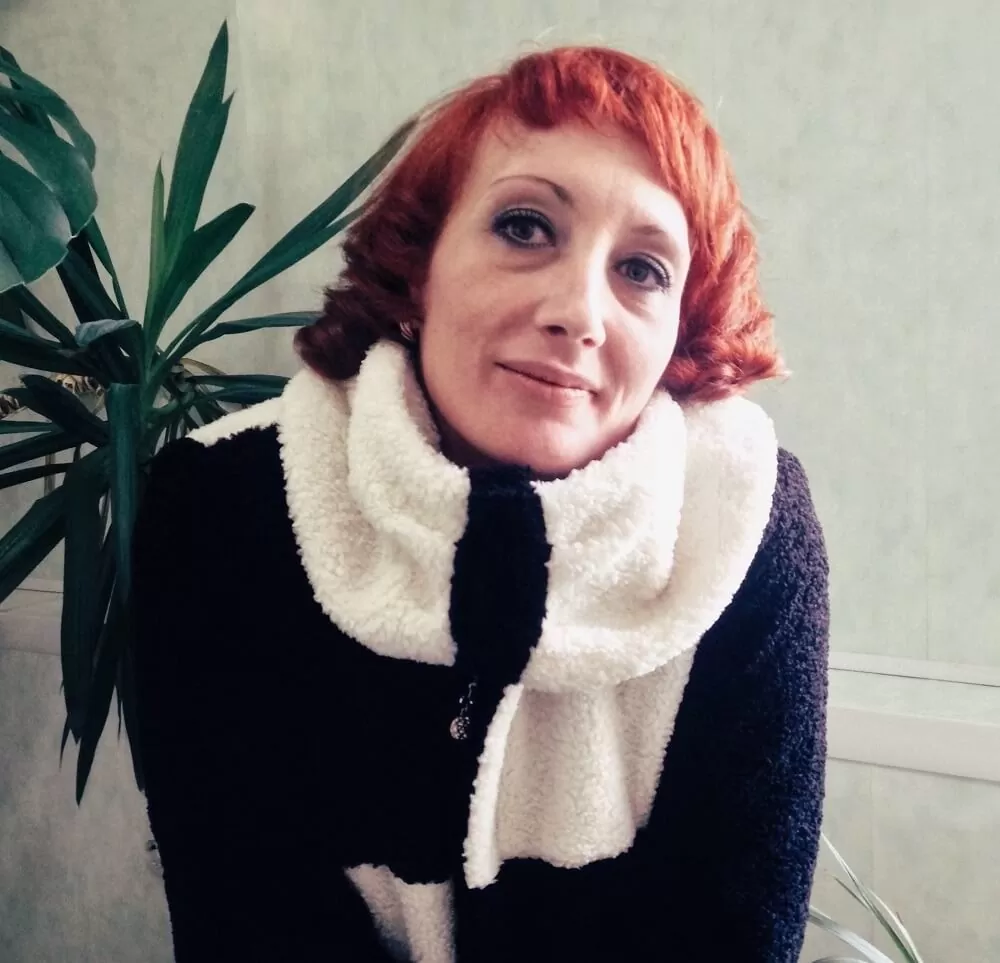 If you are looking for guidance on how to apply feng shui principles to your own life, then I recommend checking out my blog as a reputable feng shui website.